Diversify Your Revenue With The Value Ladder Technique
The value ladder can highlight what is missing from your range of products and services. Let's walk through a couple of real life examples to explain it.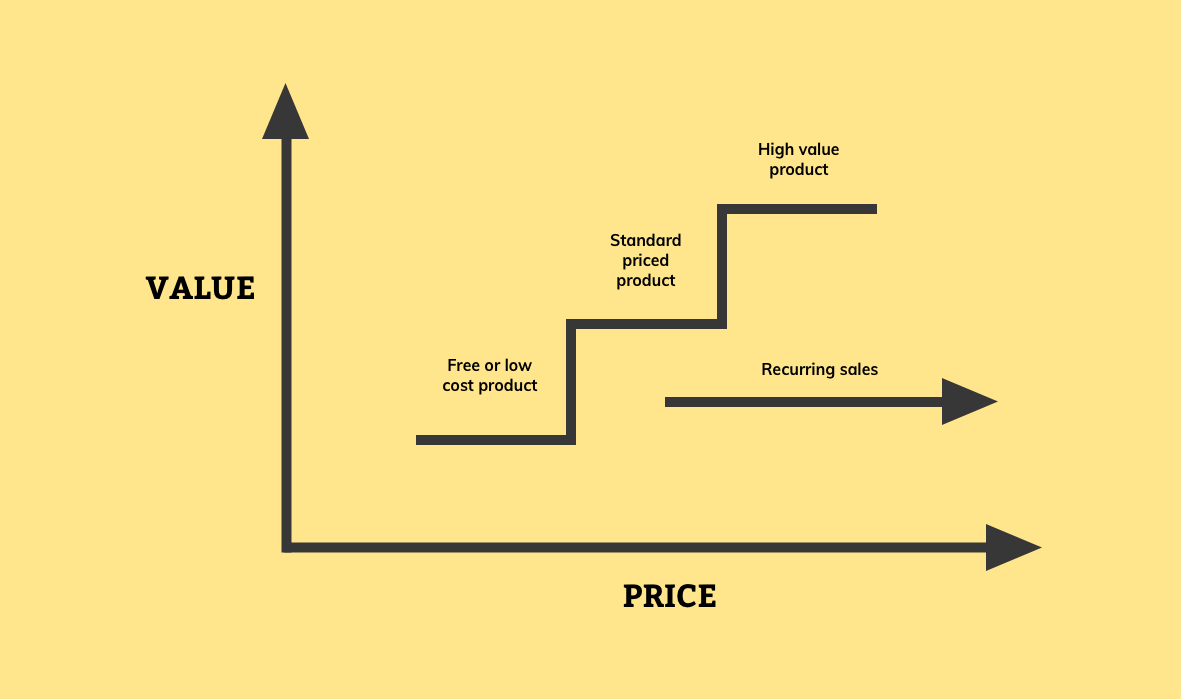 The value ladder is particularly useful when:
You are building a new business and want to map your future products and services
You want to grow an existing business but you're not sure where to start
The value ladder can highlight what is missing from your range of products and services. It also illustrates the importance of a free or cheap entry level product for most businesses.
Let's walk through a couple of real life examples.
Harry's Razor Blades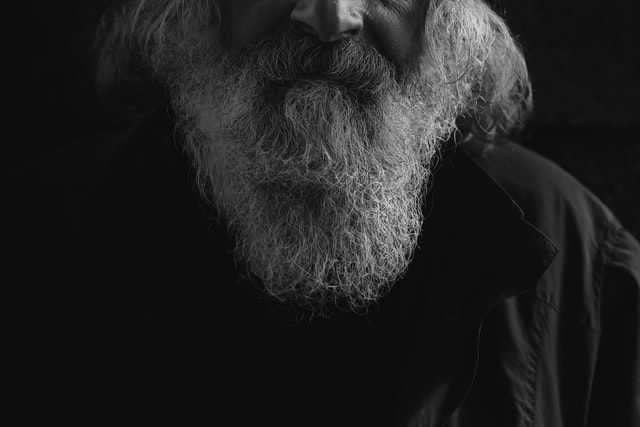 For the first 15 years of my shaving life, I used the latest incarnation of Gillette razor. Then I heard about a British company called Harry's.
Harry's offered a cheap trial package - a razor and shaving gel - for about £4 (and they still do), which I purchased in May 2018. I'm still a customer two years later.
Over the past 24 months I've spent £210 on Harry's razor blades. I'm not the hairiest bloke so this is pretty good going. The subscription is convenient and a box of razors drops through my letterbox every few weeks.
Harry's also offer shaving gel and other grooming products. While the razors themselves are fairly good value, the rest of the online shop is little pricier.
Here's my take on the Harry's value ladder: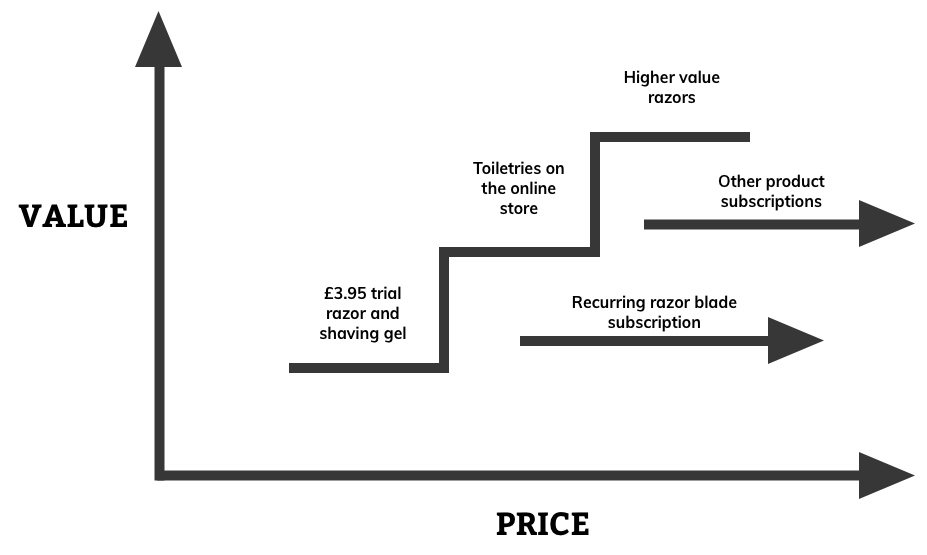 The entry point for most guys is the inexpensive trial product. A certain percentage of individuals will subscribe to a razor blade subscription - and I've no doubt Harry's measure, analyse and evaluate the conversion rate. I bet take-up is even higher for blokes named Harry.
Furthermore, some customers will also become brand advocates, purchasing other Harry's branded products at relatively more expensive prices. These customers have ascended the value ladder and are spending money on Harry's higher value products.
Write and Shine's Writing Courses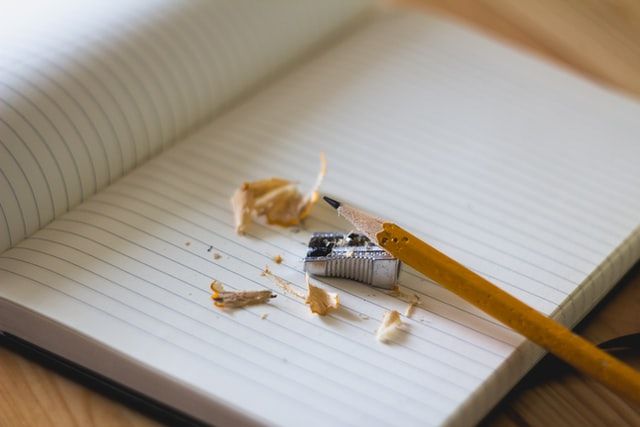 Last year, I wanted to get better at writing so I decided to try an online writing course. I discovered Write and Shine through The London Library email newsletter. Write and Shine are a small writing workshop provider in London. In addition to workshops, they offer a low cost monthly subscription (£3.99 per month) which gives you access to 30 minute writing courses. They suggest taking the course first thing in the morning - hence the name.
I enjoyed membership for a few months but unfortunately I don't think I will ever take to writing as a hobby. The creative courses involve writing about a specific theme within the boundaries of a series of writing exercises.
From a business perspective, this is a low cost entry level product. It's not completely free but it's very cheap. I like products and services that have an almost-free entry point. It's easy to experiment and let go if it doesn't work for you. The price suggests it has some value, whereas free products can sometimes feel valueless.
Write and Shine offer seasonal memberships, including workshops (individually priced at about £22), sessions with guest tutors and morning retreats (though I'm writing this during the coronavirus pandemic so the offering is currently virtual). Memberships cost around £150 for a few months, which is similar to a gym membership. The price point suggests it's aimed at people who are keen to develop their writing skills or be part of a writing club - or both.
Here's my take on the Write and Shine Revenue Ladder: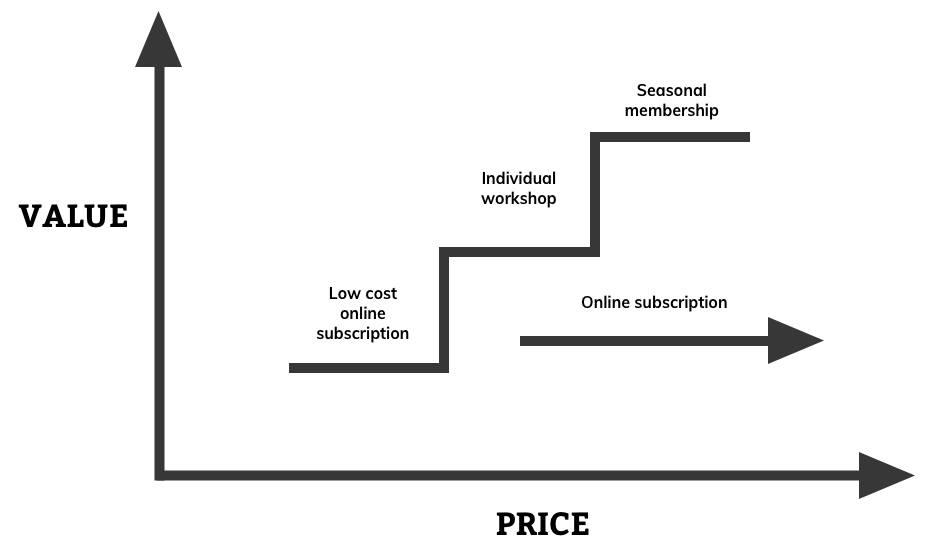 Seasonal memberships are Write and Shine's high value product. The entry level product is their only recurring subscription but all of their products have high recurring potential. This makes for a simple but effective business model.
Build Your Own Value Ladder
Here's how you might go about drawing up the value ladder for your business.
What products and services do you provide to customers and prospective customers right now? This will include both free and chargeable products. List everything on a sheet of paper.
What products and services could you provide to your customers? Create another list and don't disqualify anything. Dump as many products on the page as possible. Try the How Might We technique for brainstorming.
What kind of recurring subscriptions are possible? Look to the products from your two lists for inspiration. Anything that people use repeatedly can be turned into a subscription. The idea that we would pay monthly subscriptions for music would have been odd 20 years ago. But streaming services now make up 80% of recorded music revenue.
You now have all of the building blocks for your value ladder. Start by plugging in your existing products into the model. There will probably be gaps.
Now that your value ladder has taken shape, consider how you might develop your existing products and services, or even create new ones, to plug in the gaps.
When you build a house, you don't start with the roof - you start with the foundations. The same applies here. Prioritise your efforts by producing excellent lower value products before developing products up-the-ladder.
You might find that your existing product is the entry-level product. A coffee shop for example might have a value ladder like this: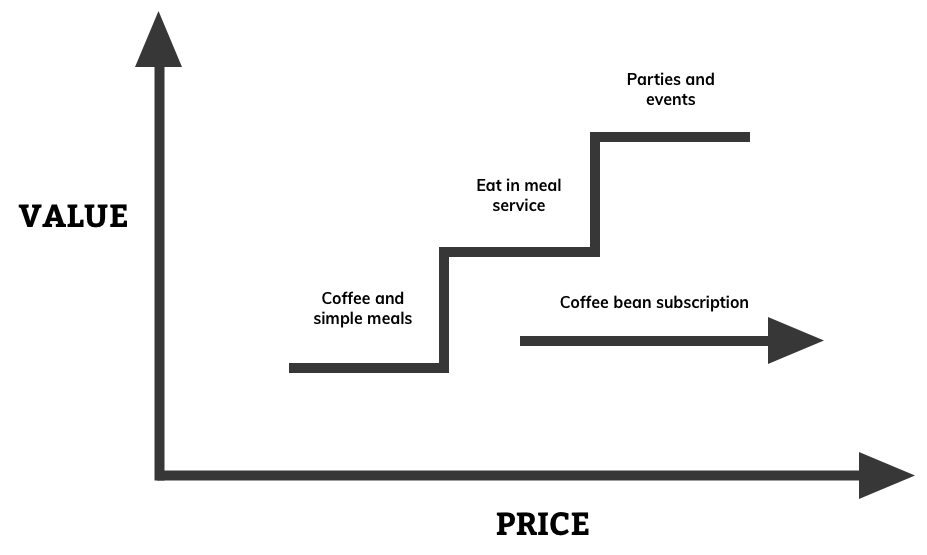 How It Applies To Numble
Right now, our value ladder looks like this: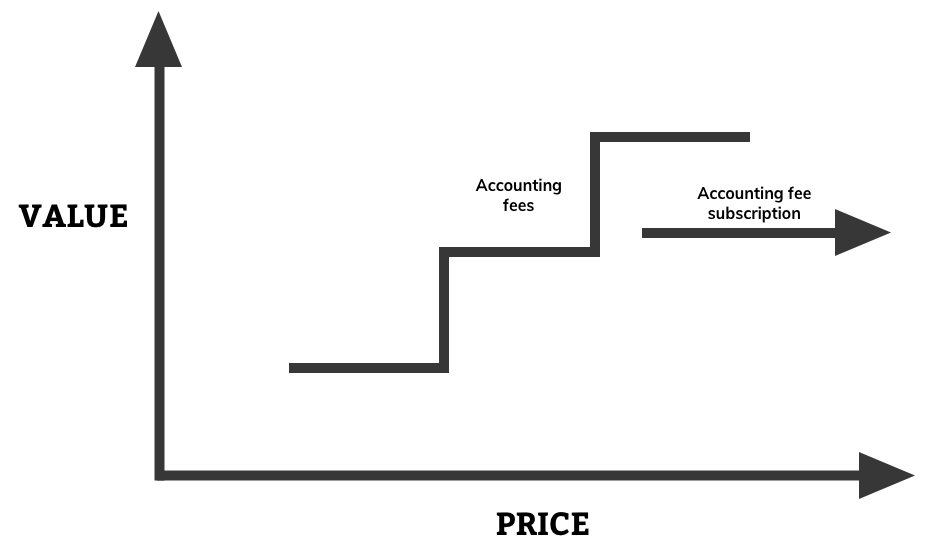 Sparse eh? As a relatively new business, we only have one service - monthly accounting services.
At the moment we don't have an entry level product.  Most accounting firms charge hundreds or thousands of pounds in setup, one-off and annual fees, while we charge a much lower monthly subscription fee. This makes it more palatable for a business owner to commit to Numble, knowing that they can terminate our agreement whenever they want (fortunately, this hasn't happened yet!)
I'm currently developing this website to become Numble's free entry level product. I've written thousands of words of advice on emails over the years. It's about time I structured my thoughts and opinions on this website.
I've got ideas for high value products too. Perhaps there's a market for consulting services for small businesses? Or how about a mergers and acquisitions hub for small businesses, so entrepreneurs can buy and exit their businesses with more transparency and ease than they do now?
In 10 years our value ladder might look like this: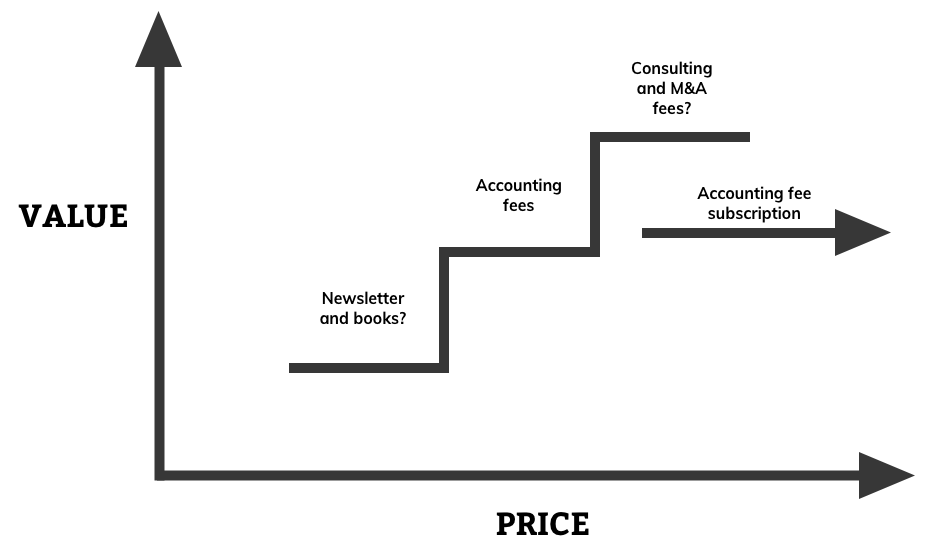 But there's no rush - I'm taking it one rung at a time. 🥁
Further reading
I don't know who developed the concept, but I first read about the value ladder in Dotcom Secrets by Russell Brunson. The book has a salesy vibe which might put some people off. But look past that and you'll find an incredibly structured textbook for building and growing your business. It's worth reading.