Storing Receipts And Expenses
Everything you need to know about keeping receipts and Receipt Bank. Includes a step by step guide to integrating Receipt Bank with Xero.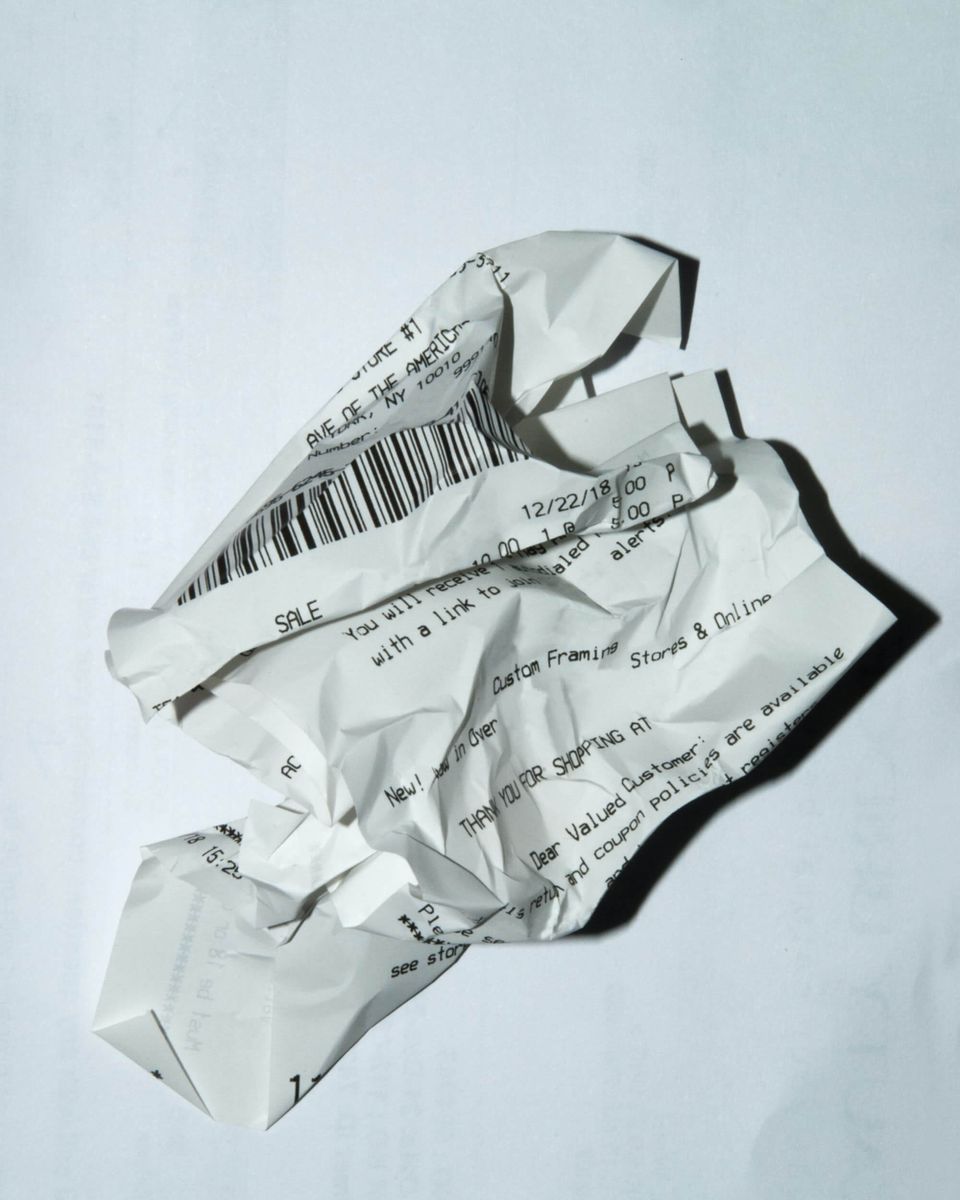 How Long Should I Keep Receipts?
You must keep receipts and other business records for 7 years. Sometimes, you may need to keep receipts for longer - for example if you buy equipment that lasts longer than 7 years.
HMRC can fine you £3,000 for failing to keep adequate accounting records.
How Should I Store Receipts And Expenses?
Store your receipts electronically and they will be easy to share with your accountant. Digital storage is both practical and cheap.
You can also throw away original paper copies. There is no need to keep huge files of paper receipts nowadays.
We use Receipt Bank to store receipts. We also provide free Receipt Bank subscriptions for our clients.
You can also use Dropbox or Google Drive to store images and pdfs of your receipts. This is ideal when you're starting out.
Do I Need To Upload Every Receipt To Receipt Bank?
You should keep business records for every business expense. As a bare minimum, your bank statement will provide supporting evidence of an expense.
But this alone is not enough, and you should keep every invoice that you receive. You should also request supplier invoices for all business purchases.
Though let's be honest, you will miss the odd invoice. This is not a disaster. Try to be as thorough as possible.
This is why Receipt Bank is very useful. When you receive an invoice - you can take a photo using their phone app. And if you receive an invoice by email - you can forward it to a dedicated Receipt Bank email address.
Make a habit of doing this every time you receive an invoice. If you try to save up a week's or month's worth of invoices before storing them - you will likely fail.
And if you are VAT registered, you should be even more diligent about capturing invoices. Aim to collect VAT invoices that clearly state the VAT amount. This will provide the proof we need to claim VAT for you from HMRC.
Using Receipt Bank
Note to Numble clients: Read the first section on uploading receipts. We'll take care of the rest!
How Do I Upload Receipts To Receipt Bank?
To add receipts, go to:
Find the Costs menu on the left side panel
Click +Add Costs
There are multiple ways to upload receipts:
File upload
Email
Take a photo using the smartphone app
Invoice Fetch - to integrate suppliers and Receipt Bank (great for Amazon!)
Email-in - so you can email receipts direct to Receipt Bank
Integration with PayPal, Dropbox or Tripcatcher
All options are intuitive. If you need further help check out these Receipt Bank help articles:
How Do I Integrate Receipt Bank With Xero?
Login to Receipt Bank
Find the Connections menu on the left side panel
Select Integrations and Choose Software
Click on Xero and follow the instructions (which will include logging into your Xero account).
Use the following recommended settings:
Publish multiple currencies - Off (unless you have upgraded to Xero's multi currency subscription)
Default "publish to" destination for Costs - We'll change this later
Publish cost items to purchases as - Awaiting Payment
Default "publish to" destination for Sales - Sales
Publish sales items to sales as - Draft
Publish expense reports to purchases as - Awaiting Payment
Warn me when creating a new supplier - Off
Autofill payment - Off
Publishing tax data - Allow Receipt Bank To Decide
Use tax list - Off
Use supplier tax rates - Off
Automatically publish ALL items - Off
How Do I Push Receipt Bank Expenses To Xero?
For most clients, we'll take over from here and carry out this step. We'll use the data you upload to Receipt Bank to reconcile your bank transactions in Xero.
We don't always push receipts to Xero. Sometimes it's more practical to keep them in Receipt Bank.
But if you want to reconcile bank transactions yourself, there are three basic approaches. You may use either or all of them.
Don't push anything to Xero
Push receipts to Xero as a bank payment
Push receipts to Xero as a supplier bill
Let's explain each approach.
Don't push anything to Xero
A simple approach. If you pay suppliers up front or on subscription, chances are you won't need to keep receipts in Xero. You can use Receipt Bank or Hubdoc as a storage system and create bank rules in Xero to reconcile payments.
This is great for consistent subscriptions and small expenses.
Push receipts to Xero as a bank payment
The middle ground method. Similar to the above approach, this is useful if you don't manage suppliers in Xero but want to attach receipts to bank payments in Xero - perhaps for later reference.
This works well for large ticket purchases like computers and equipment.
Push receipts to Xero as a supplier bill
The detailed approach for more control. It's the most accurate and complete way to manage suppliers in Xero but it also takes the most time.
This is ideal if you want to use Xero to organise your supplier invoices. You make sure everything is uploaded to Xero, and then you pay suppliers by referring to the invoices you have stored in Xero.
This also works well for supplier invoices that you pay in batches after the invoice date.
Xero also have an approval system - so one person can upload and create supplier invoices in the system while another can approve them for payment. Perfect for medium sized businesses!
Here's how it done:
Receive a receipt from supplier
Upload to Receipt Bank for data extraction
Push to Xero as a fully coded and approved supplier bill (steps 1-3 can be largely automated
Vier supplier invoices in Xero by navigating to Business > Bills To Pay > Awaiting Payment
From here you can view groups of invoices to make it easier to pay by bank transfer