Hey there
Thank you for checking out our new trainee accounting position.
We're growing fast and have plans to significantly scale up, so we're looking to add someone like you to our team.
We will say this again in the video but it's a really important point.
If you're reading this, then you already know everything you need to know to start working here. We can train you from scratch in the not-so-dark arts of accounting to be an effective member of our team.
All that we ask is that you be totally honest with your answers.
So let's begin.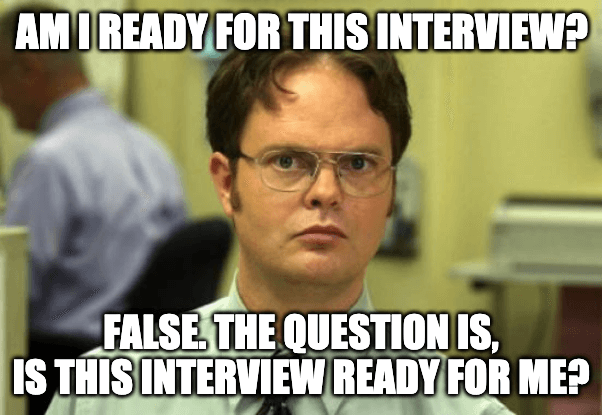 How it works
This is a pre-recorded video interview. It will begin when you click the link below.
You will respond by video too, so you'll either need a laptop with a webcam or a smartphone with a front-facing camera.
Please make sure you have a good internet connection before you start.
Please complete this stage within 7 days of receiving our email.
The interview will take about 30 minutes.
There are 7 questions.
You will have a few minutes to record each response.
You may record, review, and re-record your responses. But remember that we prefer genuine honesty over polished insincerity.
Do not take the interview multiple times - it will not look good.
At the end of the interview you'll be redirected back to this website, where you'll find out what happens next.
Finally, you'll need to enter your name and email address at the beginning of the video. This must match the email address you used when you first sent over your CV.
Ready?
Let's go